We store our genealogy records on a computer program called "Family Tree Maker". We have provided a link to the Family Tree Maker Home Page as well as the Home Page for Latter Day Saints. Our Family Trees have been submitted to both organizations in hopes of finding more family members who may be searching for information on the Husk, Fugitt, Cain, Kusek, or Kendzierski families.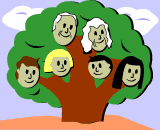 below on the "H", "F", "C", "K", or "Z" to be taken to our FAMILY TREE MAKER homepage. There you find outline reports to view our ancestors and compare them to yours. Please drop us an E-mail. We enjoy talking to "Family"!!!

I am John W. Husk Jr., a descendant of Valentine "Felty" Husk who was born in the 1700's and died in 1826. I have newspaper articles that record the fact that Felty's house in Davies County, Kentucky was restored by the local community because it has been declared the oldest house in Davies County. It was built around or prior to 1810 near the banks of Pup Creek.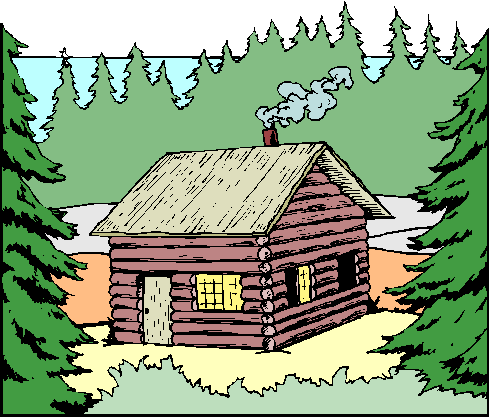 Click to see Felty's original house In Daviess Co., Kentucky. It is a 20 foot by 40 foot, 200 year old log house (not a cabin). Photo, be patient, loads very slowly. I have recently learned from another John W. Husk (Colorado) that the house was supposed to be moved from the Shouse property to Kentucky Weslyan College campus in Owensboro. However, when they began removing the clapboarding over the logs, termites were found. An exterminator was to be sent out but the Shouses were afraid that the termites would get into their new house (it would be just to the right of the large tree in the photo). The Shouse family torched Felty's house, burning it to the ground. John was not sure if they had sold the house by that time or if they got into any trouble for setting fire to the old house. His data indicates that article was printed in the Owensboro, Kentucky Messenger-Inquirer on Friday, February 13, 1976
Click here to download Adobe Acrobat Reader (free)

DNA testing is another tool used for "growing" your family tree. In March 2006 I received my DNA results from "Family Tree DNA". They are a leader in Genetic Genealogy. The Y-DNA test is used to confirm paternal lineage and common ancestry on the male line. Click on the icon to go to the "Family Tree DNA" web page. Plenty of interesting reading. I am a member of the HURST Surname Project. Yes there is a connection between Husk, Hurst, and Hust.
The FUGITT name comes into play from my mom's side of the family. I am a descendant of Greene and Mary Louisa Fugitt who were born in approximately 1850. The Fugitt line starts with Greene and is followed by Lewis, Guy, and my mother Maxine. I would love to expand on the Fugitt and welcome any and all inquiries.

The Cain family info begins at Samuel Cain (b. 1793) who was married to Elizabeth Neely (b. 1801). I have fond memories of visiting my great-grandmother Melissa Iona Cain Fugitt who always had boxes of Cracker Jacks ready for us and lived in a house with a very large hill for a back yard.

The KUSEK Family Tree is Laura's family tree. She is a descendant of Maciej (Matthew) Kusek who died in 1913 and Zofia (Sophie) Jelen who died in 1932. Their son Peter is Laura's grandfather and Peter's son Robert is Laura's father.
Laura's mothers maiden name is KENDZIERSKI. The Kendzierski line as we know it begins with Maximilian Kendzierski and Helena Scukowski. Their son Joseph (married to Anna Marie Tomaszewski) is Laura's grandfather. Joseph and Anna's daughter Dolores is Laura's mother. We have limited knowledge to share but would love to learn more!
Click here to E-mail us.

Click here to return to our home page..
Other HUSK web pages

View Kent Moore's Web Page
Send me an E-mail with a link if you would like your HUSK page added here
OTHER HELPFUL GENEALOGY LINKS

Trying to "sniff out" your FAMILY TREE? Click on this link to go to the FAMILY TREE MAKER web page.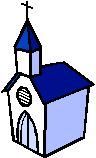 The Mormons (Latter Day Saints) have a "must visit" page for Family Tree researchers. Need software? They offer Personal Ancestral File (PAF) 4.0 for FREE!! Click here 36100998 and download from the L.D.S. web site. Just want to do a quick Family Search of the L.D.S. site? Click here; FamilySearch.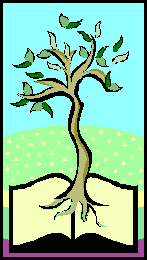 Cyndi's List, the most complete, most helpful genealogy site ever created. Click here to view over 60,000 Internet Links to help you in your search.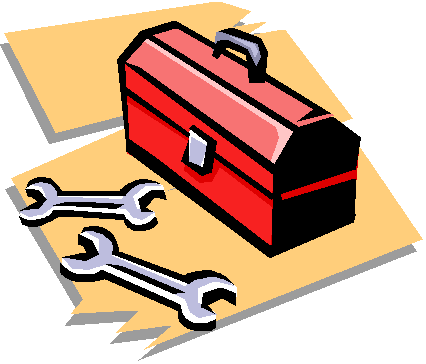 USGen Web Project
Looking for more; continue your family research online @ Genealogy.com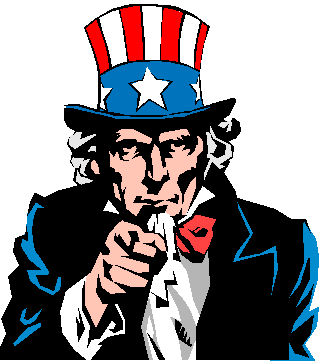 Maybe Uncle Sam knows something about you? Click on this Uncle Sam to go to the Research Room of the "National Archives and Records Administration" (NARA). They also have a quick link to their "Genealogy & Family History" page. This is a great site with lots to offer.

Click here to return to our home page..